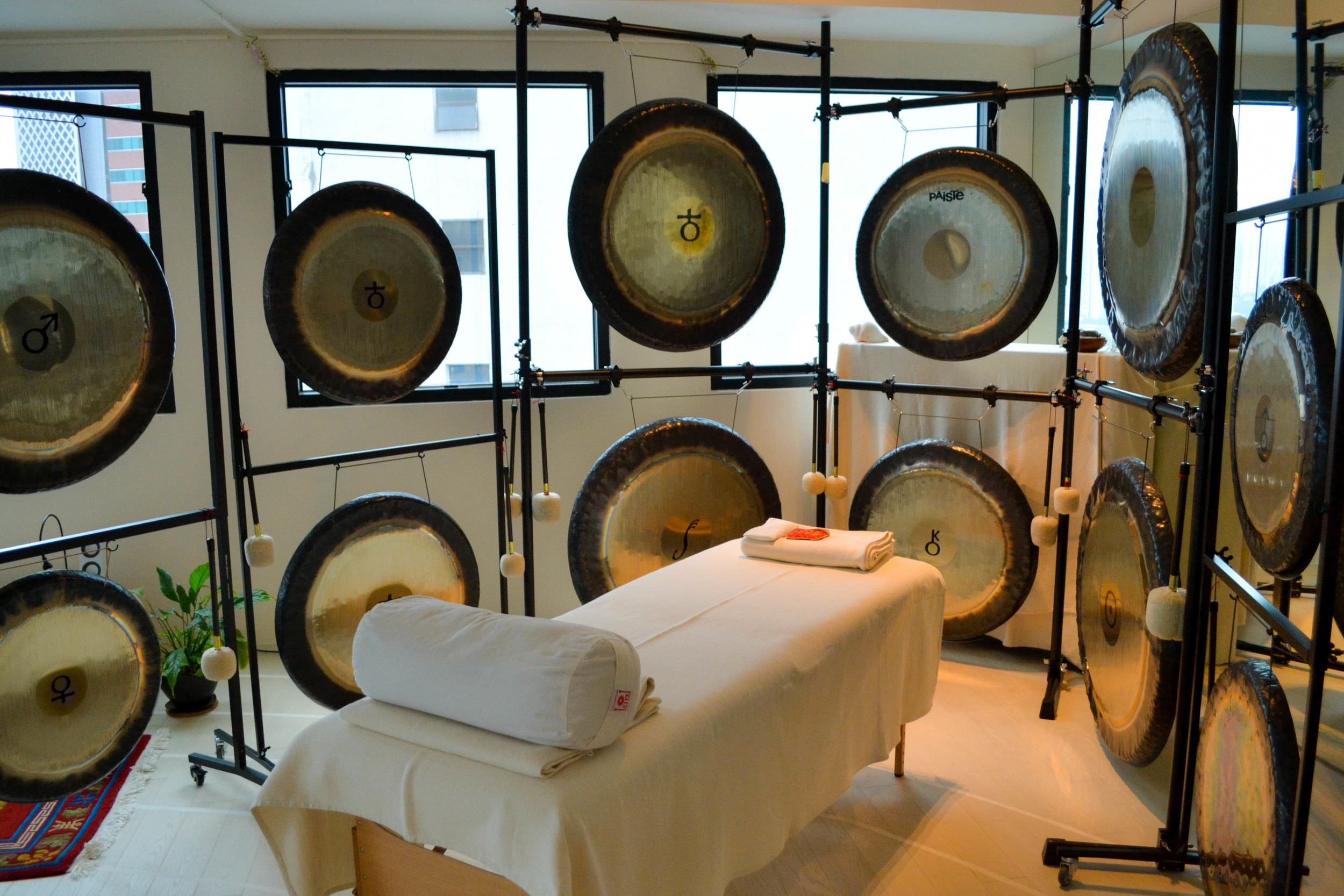 A unique and versatile space ideal for intimate bespoke gatherings, team buildings, shows, gatherings and facilitations requiring something other than the usual. The main studio is light and airy with windows on two walls and mirrors that may be curtained if desired.
Red Doors offers an inspirational space that evokes calm and creative thinking with highly personalized and attentive service. Home made spiced tea and healthy treats are complimentary and if desired you are welcome to a complimentary 20 minute deep relaxation break mid afternoon to the sound of the largest gong collection in Asia. The triple layered wood floor of the studio features the only permanent indoor labyrinth for walking meditation and inspiration as well.
The multi functionality of the studio allows for small group discussions in up to 3 break out rooms, a communal refreshment area, sit down eating area as well as the studio itself. The founder is a professional facilitator and management consultant in the area of personal effectiveness and corporate well being and takes every effort to ensure every need is met. She is available to lead workshops as well.
Red Doors Studio offers a 28x28 feet studio and three 8x10 feet rooms. Two of the smaller rooms may be opened up into one 10 x 16 feet meeting room. The venue has a small kitchen open to the common area and 2 toilets.
The studio accommodates 40 yoga mats comfortably and at least 60 chairs in classroom format.
Amenities:
35 Folding chairs, 3 banquet tables, flip-chart, yoga mats, massage table, blankets, meditation cushions are provided. LCD + Screen and additional seating available for an additional fee.

Free wifi, lemon water, tea, snacks and fruit
Rental Fees
Entire studio per day (Monday – Friday) : HK$10,000
This gives you exclusive use of the entire space.
The small breakout rooms (8x10) : HK$250/hr and each hour thereafter HK$175, minimum 2 hr charge.
Ajai Alai (10x16): HK$400/hr for the first hour and HK$150/hr afterwards, minimum 2 hr charge.
Evening, weekend and public holidays on request.