Raindrop and Gong, Dec 11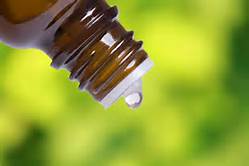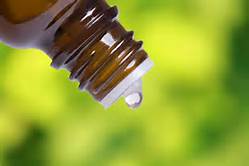 Raindrop and Gong, Dec 11
Wednesday, Dec 11, 2019
1900-2100
Indulge your senses using Young Living's proprietary Raindrop Technique® combining self foot massage with pure, authentic essential oils for a deeply harmonising, rejuvenating, and relaxing experience. By layering a sequence of specified oils your body relaxes, aligns and readjusts itself. You will massage your own feet followed by a 45 minute deep relaxation to the sound of gongs, and finishing with homemade brownies and yogi tea.
Pricing - HK$450 / pp or bring a friend for HK$800 for two. Seniors and students half price.
Booking - You may book online or make a deposit into our bank account Red Doors Studio Ltd HSBC 848685749838 and send us the confirmation slip.
Bring - Wear comfortable clothes (usually white in colour, but not necessary). If you wish bring your favorite crystals to be recharged.
Provided - Mats, Blankets, Bolsters, Essential Oils, Yogi Tea
Getting Here - By MTR exit Wong Chuk Hang station off the South Island Line, take exit B. Walk to far end of pedestrian overpass, down the steps and turn left onto Yip Kan Rd. We are the third car park opening on left, if you see a fire hydrant, you are there. Enter through the back of building after 1800 not the entrance on Wong Chuk Hang Rd. Parking available on the street at night.
Studio Etiquette - You may enter 15 minutes before class, please leave shoes, coats, phones and personal belongings in the cubbies by the door. To facilitate a meditative environment, please leave your phone on silent, outside the room. Please be considerate for the needs of others. Most people come to classes to de-stress and claim quiet time. Enter the studio quietly, keep your voices low prior to class. If a person wishes to be silent, please respect their space.
Latecomers - Class will begin on time. If you are late, please wait until the tuning in mantras are completed and enter with minimum disturbance to the others.
End of class - Please help us maintain the studio by returning all props to their original locations. Blankets folded neatly in rectangles, mats stacked on the trolley. Take responsibility for washing your own tea cup. We appreciate you feeling as though the studio is an extension of your own home and appreciate your help in keeping it tidy, clean and welcoming.
Cancellations - If you are unable to attend a group event that you have registered for, you may call / email to reschedule three hours before on the day of the event at no penalty. You may find a replacement or you may reschedule for a similarly priced event once within a period of six weeks from the registered event. Otherwise you will forfeit the fee and if paid by a package, it will be deducted from your total. Packages are valid for three months from date of purchase. You will be sent a reminder prior to their expiration date. They are non-extendable.
Gift vouchers - Are valid only for the purpose for which they were purchased and are not refundable.